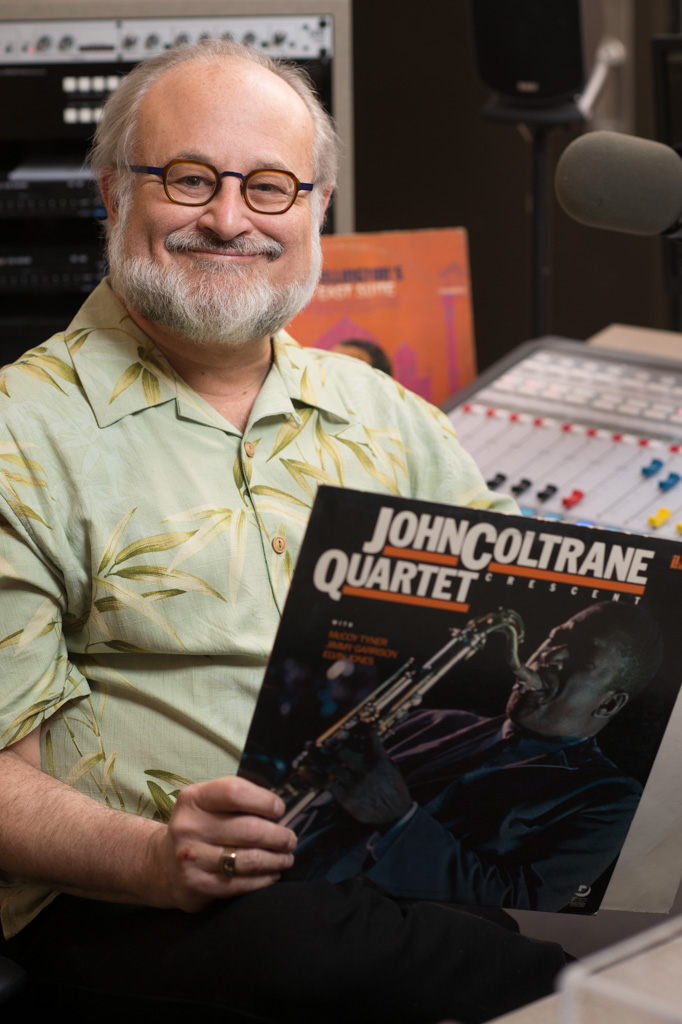 Neil Tesser
Producer/Host, Jazz Network
GRAMMY® Award-winning journalist Neil Tesser has reviewed, reported on, and broadcast jazz in Chicago for 40 years. He previously hosted nightly jazz programs at NPR station WBEZ-FM Chicago (1980-1996) and WNIB-FM (1974-1976). From 2001-2005 he hosted the evening-drive program "Miles Ahead" on the AM dial, and from 2005-08 he co-hosted and produced the jazz commentary program "Listen Here!" syndicated on some 100 stations. He was the first winner of the Jazz Journalists Association's "Willis Conover Award" for excellence in broadcasting, and in 2015 he received the Lifetime Achievement Award from that organization.
Tesser has authored liner notes for more than 400 albums, receiving an ASCAP Deems Taylor Award and, in 2013, the GRAMMY for his notes to John Coltrane's Afro-Blue Impressions. Author of The Playboy Guide to Jazz (Plume Books), he has contributed chapters to the anthologies Jazz: The First Century (Morrow, 2000), The Oxford Companion To Jazz (Oxford, 2000), and Discover Jazz (2011), and he edited Learning To Listen, the autobiography of famed vibraphonist Gary Burton (Berklee Press, 2013). Jazz writer for the Chicago READER from 1973-2008, he the first jazz reviewer for USA Today and Playboy Magazine's jazz critic from 1991-2002. He has also served as a monthly columnist for Jazziz Magazine and jazz critic for the Chicago Sun-Times, and his articles have appeared in The New York Times, Rolling Stone, Downbeat, and other magazines, as well as the web sites Examiner.com and Chicagomusic.org.
Tesser is a board member of the Jazz Institute of Chicago and a charter member of the programming committee for the Chicago Jazz Festival; he is also active in the National Academy of Recording Arts and Sciences (the GRAMMYs), serving on several national committees and as Vice Chair of that organization's Board of Trustees during its 50th anniversary celebration.