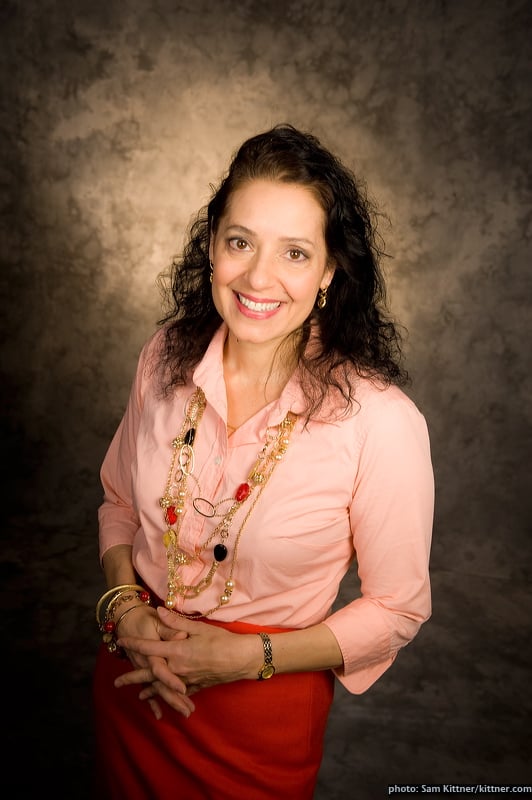 Lisa Simeone
Lisa Simeone has been working in public radio, local and national, for over 30 years. She has hosted Weekend All Things Considered, Weekend Edition Sunday, Performance Today, Soundprint, the Metropolitan Opera, the Chicago Symphony Orchestra, and countless live specials. She currently hosts the Chicago Symphony Orchestra Broadcast Series.
Lisa began her career at WBJC in Baltimore, and then worked at WETA in Washington, D.C. After that, during her ten years at Baltimore's WJHU, she developed a loyal following for her unusual mix of programming — classical, folk, and jazz, along with provocative reports, interviews, and call-in shows on a wide variety of subjects, everything from anthropology to neuroscience to philosophy to politics. (But she confesses that her favorite reports were on bocce, The Hon Man of Baltimore, and the virtues of a well-fitting bra!).
She has written feature stories on architecture, design, fashion, history, travel, and the arts for Style Magazine, Urbanite, and City Paper, and for several years wrote book reviews and op-eds for the Baltimore Sun. She's a 1980 graduate of St. John's College in Annapolis (the so-called "Great Books school") and in 1997 received her M.A. in non-fiction from the The Writing Seminars at The Johns Hopkins University. She lives in Baltimore.